Momose Custom Craft Guitars
---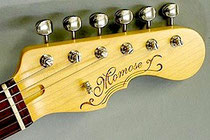 High quality hand made guitars and basses made in Nagano Japan.
Momose is the brand made by Yasuo Momose who is the top luthier in Japan. 
With brilliant woodwork Momose`s guitars are made by the hand of top craftsmen in their factory.
Momose put modern senses into the vintage style, if you want to find a new fender-style tone, must touch Momose`s guitars and his soul.
---